February 7, 2014 //
0 Comments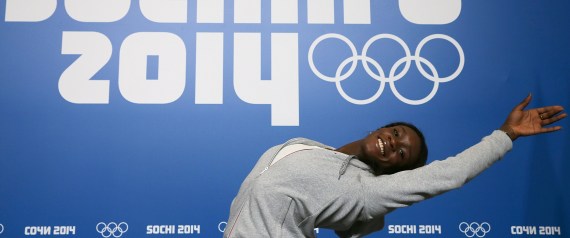 Getty Images
Huff Post Canada
The 2014 Sochi Olympics begins today, and this year there are plenty of athletes of color participating in sports that traditionally and historically have not seen many black athletes.
Within the bobsleigh category black participants are overwhelmingly present. Among them include the Jamaican team returning after not having a presence for over a decade, and Team USA has five black women on their six-woman bobsleigh team.
Take a look at a few of the black athletes participating in this year's SoChi winter olympic games:
Shani Davis

Getty Images

Bryan Barnett

CHRISTOF STACHE via Getty Images

Lascelles Brown

ASSOCIATED PRESS

Neville Wright

Christof Koepsel/Bongarts/Getty Images

Winston Watts

AP Photo/Natacha Pisarenko

Wayne Blackwood

AP Photo/Nekesa Mumbi Moody

Marvin Dixon

Al Bello/Getty Images

Lamin Deen

Michael Steele/Getty Images

Joel Fearon

Alex Livesey/Getty Images

Judith Vis

Dean Mouhtaropoulos via Getty Images

Lolo Jones

Jazmine Fenlator

Scott Halleran/Getty Images

Elana Meyers

Scott Halleran/Getty Images

Lauryn Williams

Streeter Lecka/Getty Images

Aja Evans

Scott Halleran/Getty Images

Nkeiruka Ezekh

TOSHIFUMI KITAMURA/AFP/Getty Images

P.K. Subban

Claus Andersen/Getty Images

Mae Berenice Meite

LOIC VENANCE/AFP/Getty Images

Vanessa James

YURI KADOBNOV/AFP/Getty Images
Similar posts
November 24, 2015 //

0 Comments

by theGrio Will Smith recently sat down with a group of A-list actors including Sam...

November 23, 2015 //

0 Comments

Carly Ledbetter     -Huff Post Black Voices Host Jennifer Lopez nailed the ...