The Huffington Post  | By Kelsey Borresen
A sparkly piece of jewelry or a designer purse is a lovely gift, no doubt. But if you really want to woo a lady, the most romantic thing you could get her is something personal — something that is more about the thought behind the present and less about its price tag.
On Monday, one Redditor asked the women of Reddit to reveal the most romantic gift they had ever received from their significant others. Turns out, many of the most swoon-worthy presents came from S.O.s who were really paying attention.
1. "For Christmas, my son gave his girlfriend a reserved parking space in the city. She works crazy hours as a med student on rotations and would come home exhausted late at night and then have to drive around for 30 minutes to find parking. Now she is grateful to him every day when she parks her car and has a safe, short walk to her apartment."
2. "My boyfriend and I are both sci-fi nerds. He has dyslexia, and does not read well. I have over 300 books and love to read. So he gets me sci-fi books and we snuggle as I read them to him. It's super nerdy but it fits us. The best gifts are tailored to activities both of you enjoy."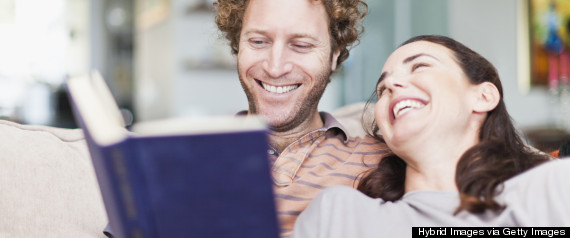 3. "I was going on a girls trip to Thailand and was really busy beforehand. He bought me a vacation care package full of sunscreen, aloe vera, SPF lip gloss, a book to read on the beach, travel-size toiletries, travel converter, gum, flip flops, bug spray, and some small first-aid things. All small and cheap things but he put the effort to think about things I would need and I thought it was very sweet and thoughtful of him."
4. "A crate of one of my favorite beers, which I'd told him had been discontinued. He was very proud of himself for finding it, and I had to explain that it had only been discontinued on tap. But I was still very happy with 24 bottles of it!"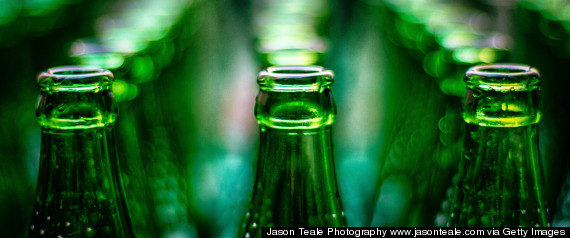 5. "Last year my now-husband and I were visiting his sister in Vermont and walking through a wood shop where a man was selling his hand-carved items. There was an absolutely gorgeous wooden jewelry box — all ornate compartments and scrolls, just beautiful. It was well worth the price but out of our budget. We went back home to Massachusetts and on our anniversary, my husband gave me the jewelry box. I was so surprised! He had seen my expression when I looked at it, even though I never said a word. He arranged to pay for it and his sister picked it up for him, and he drove back to Vermont to get it without my knowing."
6. "I used to battle with depression a lot. One Christmas I got a jar filled with little notes from my current boyfriend. All notes said things like 'You're beautiful', 'I'm so glad I met you', 'You're my everything' and things like that. It was one of the sweetest things I've ever gotten."
7. "I'm deaf and my boyfriend secretly started learning sign language for me."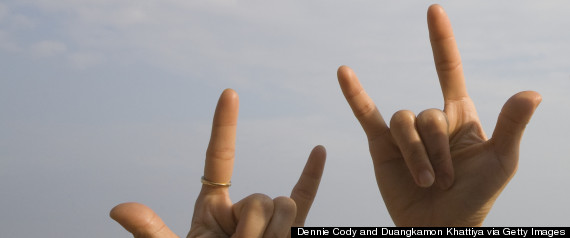 8. "I used to be obsessed with the TV show 'Dexter.' My then-S.O. made me a blood slide box like the one Dexter kept for all his victims. He put a bunch of slides in with room for more if I wanted to add some later, and on the slides were pictures of our shenanigans. It was incredibly sweet, and I was SO impressed when he gave it to me."
9. "He made me a keychain with the exact coordinates of where he proposed to me. It is stamped metal, and even though it's a bit rough and slightly unfinished looking, it is one of my most charming, treasured possessions."
10. "My grandmother was born on a Friday the 13th, so my grandfather would buy her 13 yellow roses every Friday the 13th. They were married 53 years. After he died, my dad continued the tradition for her."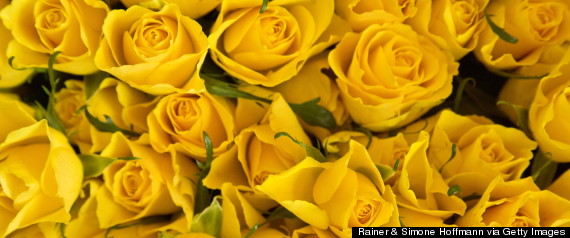 11. "As a little girl, she had always wanted one of those Radio Flyer little red wagons. She entered a contest for one once and another little girl won it and she was jealous of her at the time. One of my first gifts to her while we were dating was a silver necklace with one of those wagons as a little pendant, which I painted red. She loved it. It was wrapped around her bouquet on our wedding day."
12. "One year we couldn't spend my birthday together, so he sent me a care package. Inside was an instruction booklet titled 'Romantic Birthday Dinner' and beneath it were all the ingredients (bread, jelly, peanut butter) so I could cook it myself. The best part for me was the 'instruction manual' — it was overly detailed and technical (he used the world 'emulsification' like twice) with step-by-step picture guides. I was laughing so hard I was in tears."
13. "My boyfriend kept all of our tickets and maps and receipts from our Euro trip and made me a scrapbook with our pictures and all of the things we had collected along the way. I cried. Twice."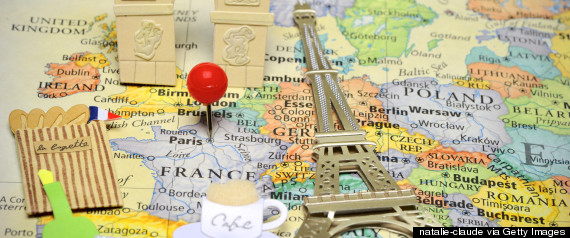 14. "I'm from the St. Louis area and we don't have Rainforest Cafe there. I always dreamed of going as a kid, but my parents were always like, "We're not paying to eat overpriced chicken nuggets in the dark with animatronic animals." Fast-forward to when I'm an adult and dating this guy for 2+ years. We're in Chicago for my birthday and he surprises me by taking me to Rainforest Cafe. When we sit down, he pulls out two safari hats and a stuffed elephant shrew (one of my favorite animals). The whole thing was such a sweet, goofy gesture, especially coming from him. I teared up."