January 6, 2014 //
0 Comments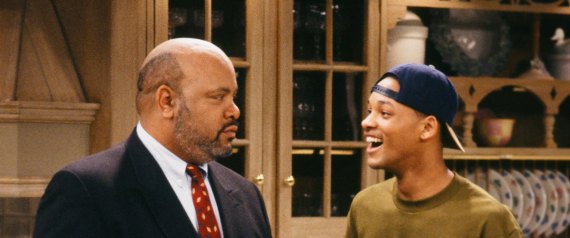 Will Smith Pays Tribute To James Avery In Facebook Post. | NBC via Getty Images
Huff Post Black Voices
After a tweet belonging to a fake Will Smith Twitter account went viral last week, the real Will Smith has spoken out and paid tribute to the late James Avery, the actor who played his uncle on "The Fresh Prince of Bel Air" for six seasons.
On Sunday (Jan. 5), Smith took to his official Facebook page to share some kind words about Avery, who died at age 68 of complications after undergoing open heart surgery on Dec. 31:
Some of my greatest lessons in Acting, Living and being a respectable human being came through James Avery. Every young man needs an Uncle
Phil. Rest in Peace
"This photo was the last time we were together"
The photo was taken back in 2011 at luncheon for Karyn Parson's (the actress who played Hilary on "Fresh Prince") charity Sweet Blackberry, a non-profit organization, which aims to share stories of African American achievement with children.
Similar posts
December 19, 2014 //

0 Comments

by theGrio Bill Cosby hasn't said much about the growing number of allegations agai...

December 18, 2014 //

0 Comments

By Emily Tess Katz  -Huff Post Live NeNe Leakes wants everyone to know that the tens...