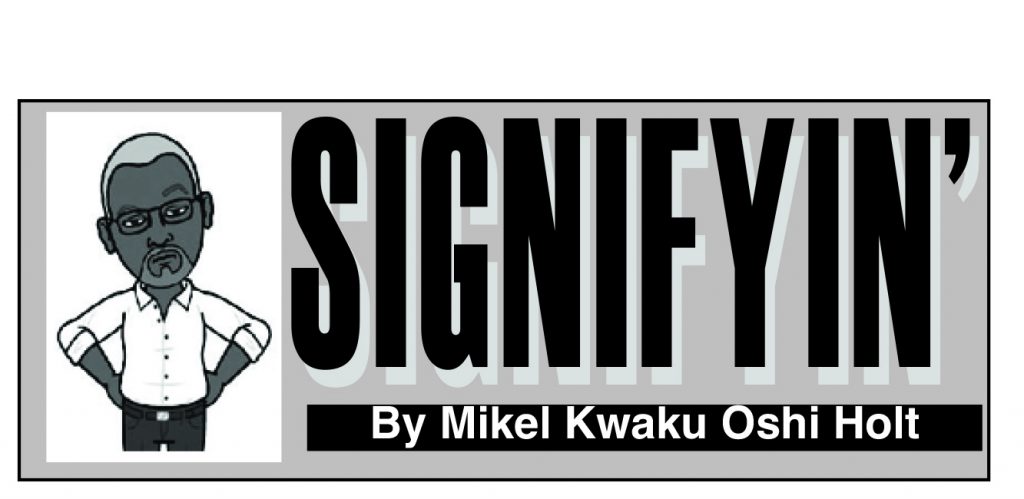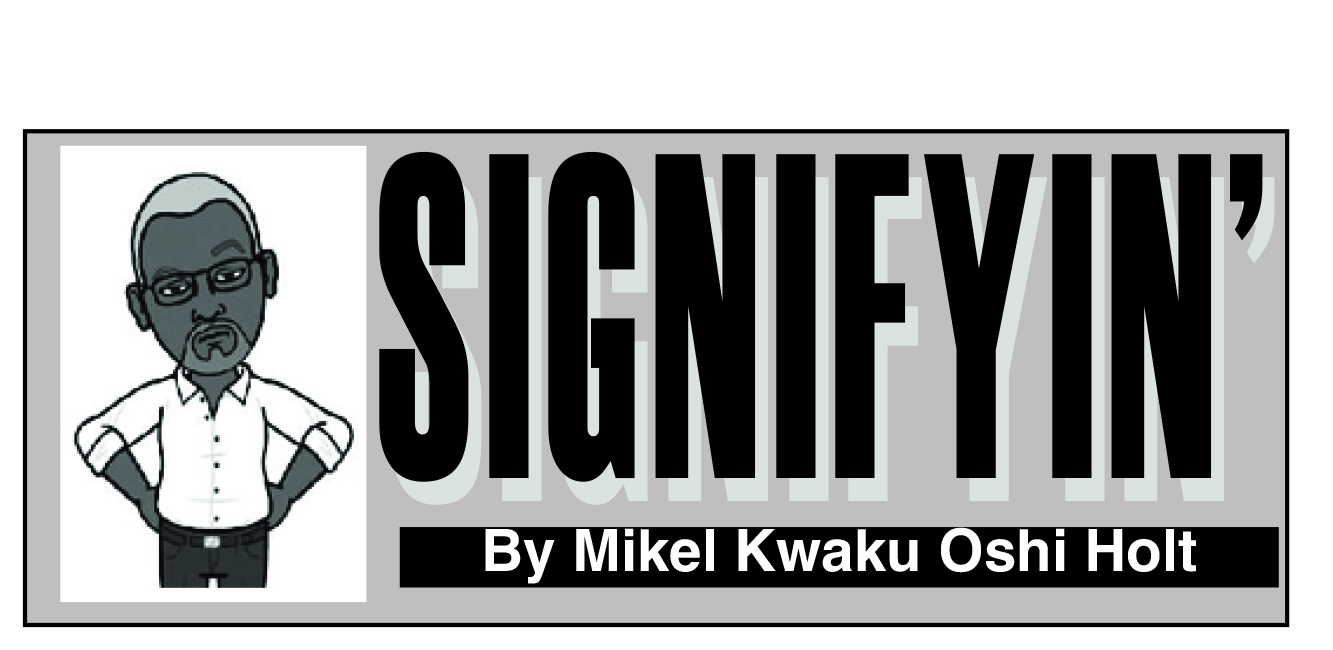 Almost a decade to the day after members of a task force officially reached an impasse in efforts to turn around the fledgling North Division high school, many of the same stakeholders held court again to discuss the future of the school.
Ten years ago, North Division—once the educational hub of the Black community—was ranked near the bottom among state schools, prompting then-Milwaukee Public Schools Superintendent Will Andrekopoulos to form a task force to look at innovative new paradigms for the school.
But dissension among the task force members, who were divided almost evenly between pragmatists who sought to convert the school into a community-controlled charter, and alum who wanted it to remain a traditional school, eventually led to a report long on rhetoric but short on fundamental change.
Though the latter group won that battle, North continued to deteriorate and at the end of this school year, the Northside school is now ranked as the worse school in the entire state, with a graduation rate barely surpassing 30%, and the lowest proficiency rates for math and reading among Wisconsin high schools.
Ironically, many of the "filibusterers" from 10 years ago are now on the side of reformers, and helped organize the Thursday meeting under the banner of "Call to Action."
Call to Action is a coalition of nearly a dozen central city organizations and dozens of North alumni, and grew out of the frightful realization that not only was North failing yet another generation of Black students, but unless something drastic takes place, the central city school may be taken over by a White charter.
The organization has been meeting for months, growing weekly, as interest in saving North has become a hallmark of the community.
Several months ago, the coalition put its support behind a proposal led by Howard Fuller to merge the Milwaukee Collegiate Academy with North. But after teachers organized students and a couple of alum to oppose that proposal, the MCA board dropped its quest, even though it had the reported support of the superintendent and several Black board directors.
Much to the disappointment of Call to Action and many alum, Fuller said the decision to withdraw MCA was rooted in his personal decision not to engage in a public fight between Black people.
The Call to Action group then shifted its focus to the plan discussed Thursday, for a community-control paradigm in which a voluntary board would have oversight over the school.
That proposal, however seemed to be obscured during much of the meeting held at the school, as teachers, union representatives and myopic or ill-informed participants attempted to carry out a plan of subversion and misdirection in an attempt to derail the proposal and block "Black" control over the school.
That scheme included planting critics of Fuller, who was called upon by the coalition to explain the difference between a community school and a community-controlled school. And far more revealing, to "use" a handful of North students to question the motives of anyone who dared suggest a new educational model. In other words, to weaken the stranglehold of the union over the school (what they called privatization).
Within a few minutes of arriving at North, the scheme became obvious.
I quickly learned as the meeting was getting started of their orchestrated plan to block reform.
Seconds after I talked with a trio of North students wearing t-shirts proclaiming their support for their school, a White teacher interceded and whisked them away. A minute later she told me not to talk with them further, that I was "disturbing" them by discussing the African necklace I was wearing.
When I explained we were engaging in a conversation about Black history (which one of the students said was lacking as part of the curriculum) the teacher, Gina Marie Jorgensen, contradicted him by saying they received ample lessons.
When I asked her a couple of questions my six-year-old granddaughter could answer, but she couldn't, she became irritated and "explained" she "collected African art," which I took to mean she was an expert because she appreciated our crafts.
But that wasn't the most appalling example of the missionary agenda at work this night.
Seconds later the "teacher" escorted the students into the hallway where I listened in as she was joined by two other adults who attempted to further brainwash the students, concluding with an order from a young Hispanic "mentor" who told them to "wait until Fuller's presentation on community-controlled schools, 'and then attack him'."
Yes, you read that right! But don't take my word for it. Educator Dr. Pam Malone happened upon the conversation and overheard the inflammatory words as well (although she was hopeful what she heard was not what she meant).
And what's worse, when I asked the "mentor" who she was, she arrogantly said her name was Salina and that she worked for the "alumni" association.
I didn't get an opportunity to confirm her relationship with the association, although there are several members who previously stood with teachers against the MCA proposal, and apparently sided with the union, or disliked Fuller for reasons ranging from jealousy, to his support for school choice, which the union feels is a threat to their employability.
(For the record, a significant percentage of Black middle-class view union membership as central to their upward mobility.)
Neither of those reasons should have swayed the agenda, as Fuller was asked by Call to Action to merely explain the proposal through which a board of experts and stakeholders would be structured to have oversight over the school.
Under that paradigm, which has been successful elsewhere, and was a template for Bradley Tech many years ago, the voluntary board could introduce a new educational model and have control over "some" hiring.
And while that might seem like a common-sense proposal to stakeholders who have witnessed the decline of the school since it was reopened in the mid-1970s, it was interpreted as a Satanist plan by the MTEA.
That observation was self-evident when the question was raised as to whether Black people should have control over the school. While a majority of Black people in attendance applauded in response to the question, not a single White person in attendance did.
If that response was not a significant indicator of the divisions in the room, a question from a Black teacher who described herself as working at a nearby elementary school revealed not only the agenda of teachers, but her apparent naiveté as well.
The "sister" angrily accosted Fuller in the midst of his explanation, asking what credentials did he possess to make an important presentation.
Fuller, who had previously explained his role as presenter and challenged the handful of dissenters who opposed him because he operated outside the failing educracy ("no one here can question my loyalty to this school or our children"), provided only a sentence or two from his vast resume, including his previously held position as secretary of human services for Milwaukee County and dean at Milwaukee Area Technical College.
He could have easily revealed that he is a former superintendent of MPS, a noted author, founder of the Black Alliance for Educational Options, and recognized nationally as an expert on urban education. Or, that it was only because of his leadership through the "Coalition to Save North Division" in the mid-1970s that the school was open to neighborhood children. Prior to the demonstrations by the coalition, the school board had intended to make North a magnet school and close it to neighborhood children.
Nonetheless, Alderman Russell Stamper, host of the event, interjected that Fuller's credentials were not at issue, nor should his support for school choice and other educational options. The issue at hand was the proposal by Call to Action.
Of equal importance was whether Black people, stakeholders, all of whom say they are interested in the welfare of Black children, should finally step up to the plate and control the educational process that impacts our children.
Not to be forgotten in the process is the speculation that a third entity will seek to take over North, or that the status quo will continue and hundreds of Black students will continue to fall between the cracks.
If nothing else came out of the meeting, it was that there are clearly defined divisions, and while everyone in attendance is supposedly interested in the welfare of our children and the districts most valuable facility, too many people support a paradigm that puts adults' interests before that of the children.
As Fuller explained, while we are fighting, the district will not for long support a school that was designed for 1,700 and occupied by 350.  And most of them are failing by most reports.
But apparently, that means little to the North teachers and union that have staked out their positions and have maintained their stranglehold by convincing some students to lobby for continued mediocrity.
One of the students I talked to said, "We like the school the way it is. If things are going to get better, we (believe) they (teachers) have our interest at heart."
His position reeked of youthful ignorance of agendas, and of history, but was confirmed by Jorgensen, who suggested that the school's ranking at the bottom of all state public schools was not reflective of what was taught, but instead the byproduct of poverty and dysfunctional families.
In a classic example of blaming the victim, Jorgensen said students attending North have been exposed to "lead all of their lives", and poverty and crime.
In other words: "no poor Black child can be educated if they don't live in Waukesha, and it's not the teachers' fault."
Then there are alumni who either don't like Fuller, school choice or both. Some of them have brought into the asinine belief that Black empowerment is the enemy of African Americans, and the educracy and missionaries are better suited to determine where our children shall go to school and what they should be taught.
The members of Call to Action were in the majority, but they at times seemed to be outnumbered.
And lastly, there were the stakeholders with no agenda who attended the meeting with open minds, but quickly found out this debate actually transcends North Division and gets to the core of an age-old battle between accomodationists and those seeking Black self-empowerment.
That point was made abundantly clear when a White administrator said she was disappointed and upset that she, nor members of another group had not been invited to the Call to Action meetings. Her remarks prompted Fuller to detour from his presentation on the merits of Community-Control to assert his belief that "Black people should be able to hold their own meetings and invite whoever they want."
Wow, that sounds like a novel idea, doesn't it?
Mac Weddle, one of the leaders of Call to Action believes so, and stated that point emphatically as he was bringing the meeting to a close.
Weddle said it has become apparent that the volunteer work of alumni to mentor, purchase materials and provide scholarships and otherwise assist students at North over the years was not enough to dent the failing status quo.
Nor has been the dozen or so so-call reforms enacted by the MPS school board and administration.
"We finally reached the point where we realized there must be drastic change here if we are to preserve this institution and help our children," Weddle said.
"We realize what we were doing was not enough, and now the possibility exists that a White group will take over the facility."
While many alumni are dismissive or in denial of what North has become, the very real possibility exists that if the community doesn't step forward, others will.
The "new" North has never reached the expectations of those who fought for it to be built after the facility many of his peers attended was torn down.
"We need to make things right," he declared. "Why can't Black people have our own, and to leave here with nothing, would be a tragedy."
A tragedy that even the youngest alum would not like to see happen.
Appropriately, the closing remarks came from a recent North graduate who has become a leader in the Call to Action coalition.
Martinez Milton, a 2017 graduate who admitted to having to take a year of remedial courses during his probation at UW-Whitewater, said he was frustrated by what he heard over the course of the two-hour meeting.
Of his small graduating class, only 10 students were accepted into college, six attended, and four have since dropped out because they were not academically prepared.
His anguish is not necessarily for them, but the majority who slipped through the cracks.
Only three of 10 students graduated from North in four years (slightly more in five), and only a handful of teachers seem to care, or have the respect of students, Milton said. Plus, on any given day, the facility takes on the image of a dumping ground where learning is difficult to impossible.
"North used to be a top public school, and now we're last (in the state). This is not the old North (which produced some of the most influential and powerful Black leaders in the city). We need to get back there.
"I (pray) we can put our biases aside," he said, "and put the energy and commitment into turning North around that you put into the civil rights movement."
"That means a new paradigm," he said.
Well said.
A decade after the task force attempted to turn North Division around through a form of community control, stakeholders set the stage once again for a renaissance. Hopefully, by virtue of the call Thursday to hold another meeting to fine-tune their plans, they won't let this historic precedence slip through the cracks.
Hotep.