By Jessica Dickerson       -Huff Post Black Voices
Relatives of five slain black men spoke out against police brutality at a National Action Network panel this week. The names of their lost sons, husbands and fathers have all made headlines in recent months: Michael Brown, Eric Garner, Tamir Rice, John Crawford and Sean Bell.
The New York City convention, held on Wednesday, highlighted powerful reactions to the recent police shooting of Walter Scott, as well as painful recollections of loss and words of wisdom on loved ones who have been killed as a result of police brutality — an act we've seen repeated over the passings of many young black men in recent months. The heartbreaking letter penned by Trayvon Martin's mother, Sybrina Fulton, to Michael Brown's family is among those painful reminders.
Words of pain and calls for change were echoed by all the parents and spouses who spoke on Wednesday.
Esaw Snipes, widow of Eric Garner:

"I have to stay strong and fight. Our children [should] know the struggles not only that we come from but the struggles that we still have ahead."
"It's not over. We still have to go through this and it's a shame."

Samaria Rice, mother of Tamir Rice:

"We're in a war here. And I just want to continue to fight and to bring awareness of police brutality."
John Crawford III, father of John Crawford Jr.:

"We've got to continue to take action. Police find the ambiguities in the law and they abuse it. We've got to cut the head off the snake."
Leslie MsSpadden, mother of Michael Brown:

"God has always been with me, but now he has become a guide."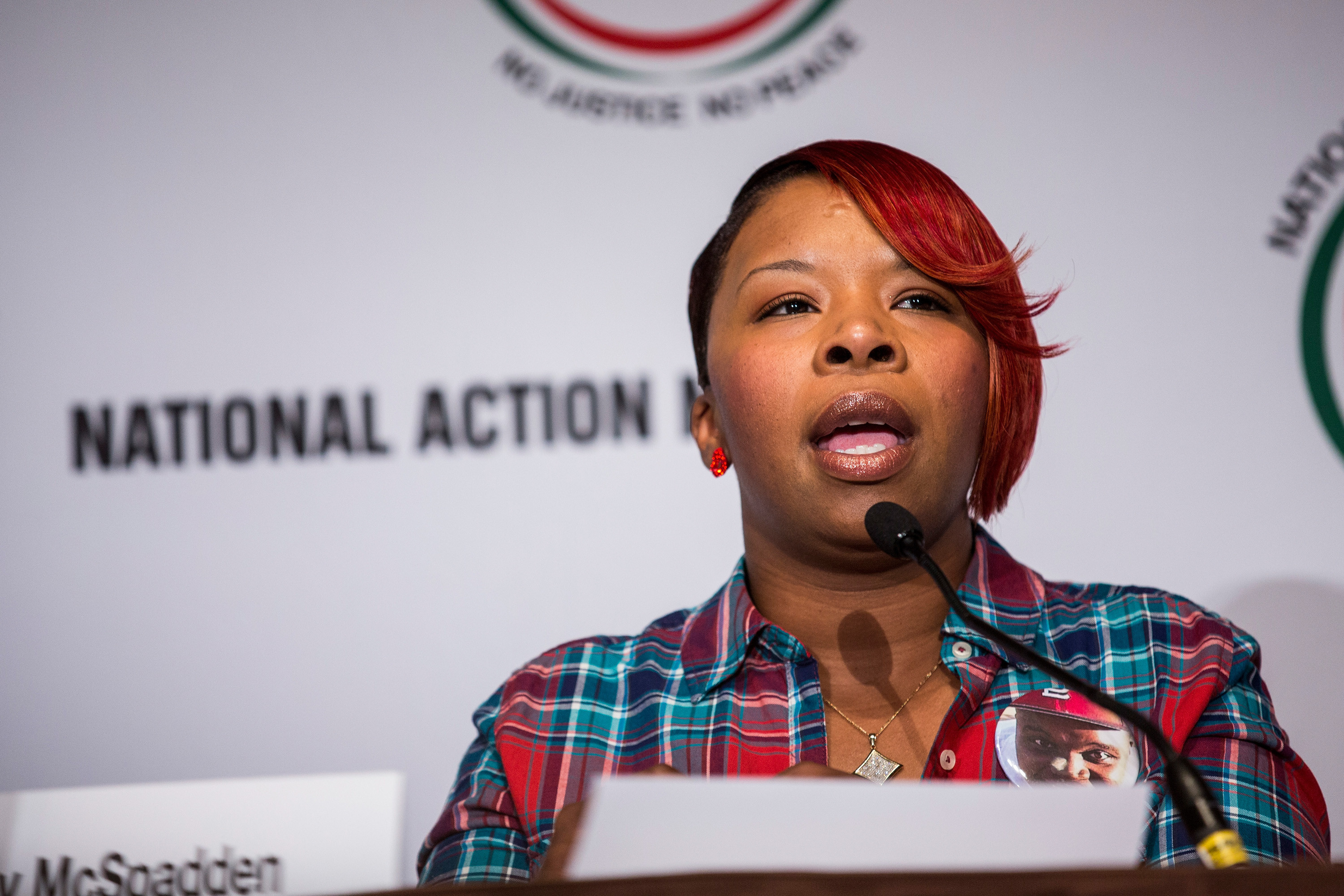 Valerie Bell, mother of Sean Bell:

"We pray and hope that killings are not going to happen again. But the way things are going on, it's always happening."