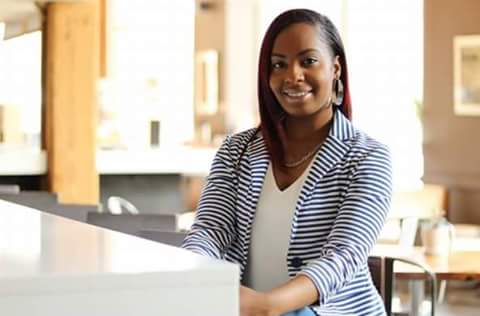 "Hurting people hurt people," a quote from Bishop Randolph Nichols of Solomans Temple Evangelistic Ministries. People who have experienced emotional, mental or physical pain, will often hurt others, in some cases they will hurt themselves as well.
The American Foundation for Suicide Prevention reports that, 13 in every 100,000 individuals attempt or commits suicide. While attempts are higher in middle aged men, Interviewed local mental health clinician Marrika Rodgers, to get a in depth look at her experiences here in Milwaukee.
Rodgers  also an active member of Global Outreach Ministries Training Center, was born and raised in Milwaukee, knew she wanted to work in the field early on.
"I have known that I wanted to work in the mental health field since childhood. I saw the deficit in the community, and in the lives of loved ones. I wanted to be a part of the solution."
A current Doctoral student, Rodgers Described herself as a "lifetime learner," panting those roots early on.
"In the fourth grade would utilize my library time reading mental health, and AODA books. I used to tell my mom and dad all the time, that I want to be psychologist, and I have been on a journey every since."
She also earned a Bachelors degree in 2008 in Business, and then graduated  with honors from Concordia University in 2012, with A Masters of Science in Professional Counseling.
At just 18 years of age, she was exposed to suicide up close and personal, as she watched a friend and formal army vet attempt to commit suicide multiple times in her presence.
"I would be driving and he would attempt to throw himself out of my car!"
"I literally watched him grab a knife at my house, and attempt to stab himself to death. I provided some physical resistance, but ultimately was able to talk him out it."
Rodgers states that her friend always had some mental health issues, but was elevated tremendously after serving time in army.
"Suicide has no respect of walks of lives or age"
"I have talked to many individuals of all ages, social statuses, with an alarming number of them being under the age of 32."
According to the Centers of Disease control, In Wisconsin suicide rates have increased by 25 percent since 1999.
Rodgers gave this advice in response to decreasing Suicide attempts in the city.
"Creating a safe judgment free space to discuss the sensitive topic."
On September 10that 10am, she is hosting a Face book live moment of silence broadcast for victims.
The stigma that suicide comes from being weak is non sense, people are hurting and until we begin to help heal that hurt, they will hurt themselves.
For more on her approach , visit
https://www.psychologytoday.com/us/therapists/marrika-rodgers-milwaukee-wi/407001
Also attend her event
"Live Your Truth Project"
Sunday, November 11th@ Mr J's Lounge 4-7pm
Topic: Breaking the silence behind parental dysfunction