$64 million to replace or $14 to $54 million for repair approaches. Abele may favor relocation.
By Virginia Small – Dec 12th, 2016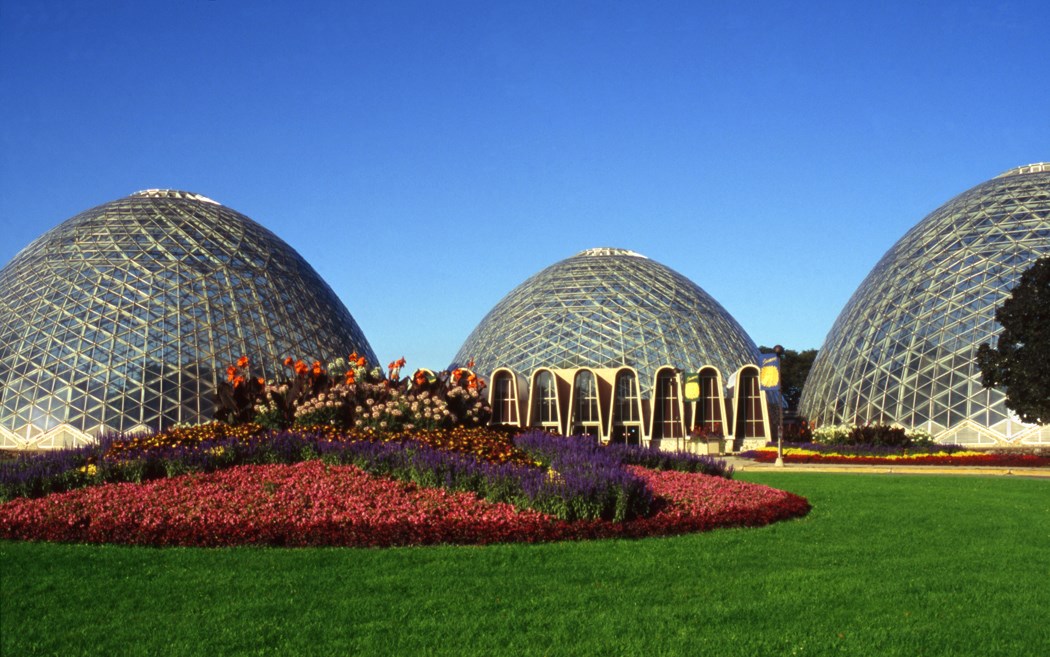 A recently released report by GRAEF USA about options for the Mitchell Park Horticultural Conservatory, popularly known as the Domes, offers relatively good news. The 62-page report estimates five repair options that range in price from $14 million to $54 million. Completely rebuilding the Domes, a new option, would cost $11 million less than a recent $75-million projection. The report also presents a new catch-all category of other-shaped conservatories — estimated at $50 to $70 million, not including design or site costs.
The "2016 Update on Costs and Options for Domes" was released by County Executive Chris Abele, who has said he wants "all options on the table," including demolition of the Domes. To that end, the new "domed" or "non-domed" glasshouses could be built at unspecified sites, the report notes. A disclaimer states that besides potential land-acquisition costs, new-structure estimates "are very susceptible to significant variances due to the large number of unknown factors that may affect costs," including "Architectural design, site preparation, soil conditions, and infrastructure (water, sewer, electric)…"
The report does not specifically mention razing the Domes and instead using the utilitarian greenhouses located behind the Domes for visitors–an option that county officials have floated. Completed in 2015, the $14.5-million greenhouses were funded by Wisconsin DOT to replace ones on a site DOT wanted to use for freeway expansion. They mostly serve the Domes' needs.
One repair approach in the report would revamp the cone-shaped, 85-foot Domes with rounded "geodesic" ones up to 15 feet shorter, similar to geodesic-dome conservatories in Des Moines, Omaha and St. Louis, which resemble half balls. The report notes they have less surface glass to maintain but would not accommodate some existing tall plants. One of Domes' architect Donald Grieb's stated goals for his design was allowing for giant plants. The report does acknowledge the plant collection's value, which has been estimated at $3.4 million.
Graef was paid $46,400 for the report, according to the comptroller's office. Three county staffers and nine consulting professionals were on the team. The National Trust for Historic Preservation will fund a peer review of GRAEF's engineering report.