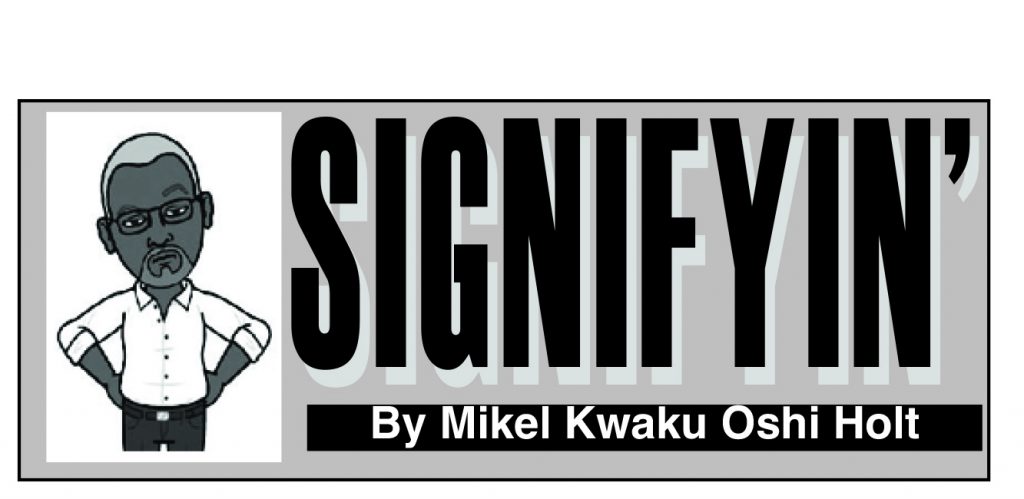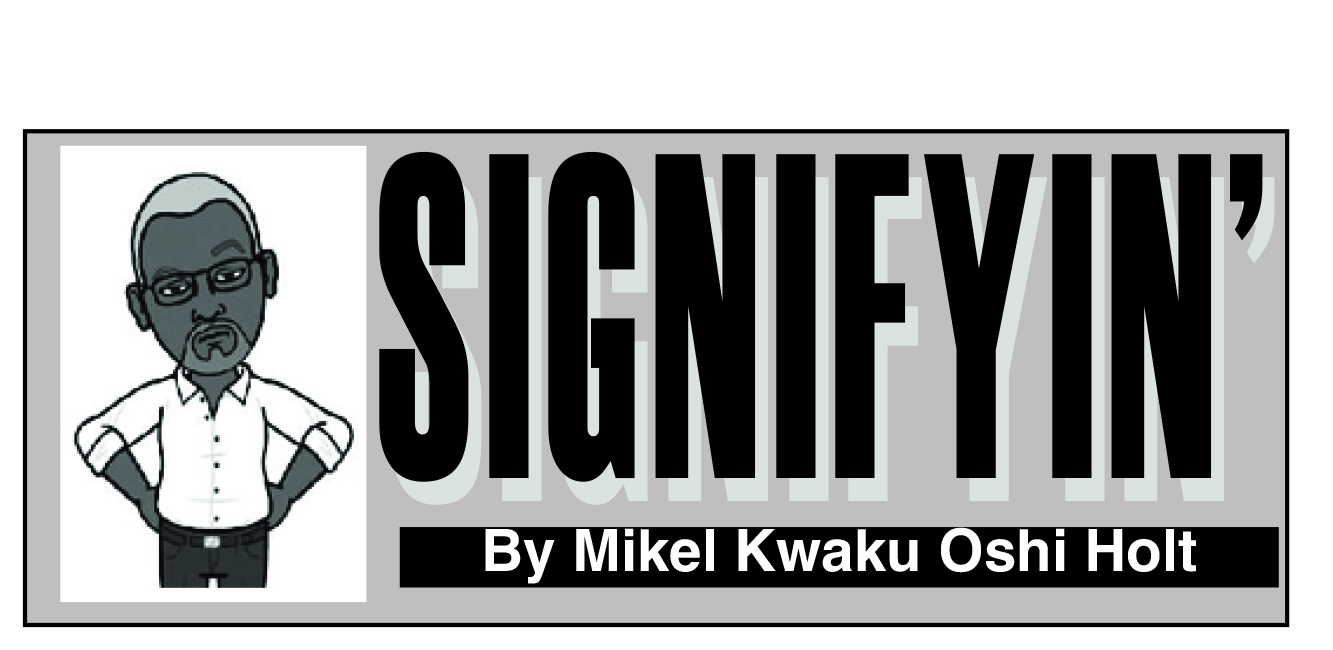 (As a matter of fact, may have even REGRESSED!)
A national coalition of faith based organizations has expressed "disappointment" and "frustration" over the findings of a report that revealed America continues to be two countries, one whose residents are poor, undereducated and unemployed, and the other prosperous, educated and healthy.
Well, I'm also frustrated and disappointed. But not at the report's finding, but at the faith community for being disappointed and frustrated.
The report, published in last week's WEEKEND edition, showed little progress has been made in closing the economic, educational and health care disparity gaps that divided the two countries.
(I'll get to my emotional reaction in a minute [or 500 or so words].)
The Kerner Report was the end result of a seven-month long study of race relations and the apartheid-type conditions that sparked civil unrest in the late 1960s. Presumably motivated by the economic losses, not to mention the international embarrassment reaped on the U.S.A., the commission, created by President Lyndon B. Johnson, solicited testimony and conducted research from any and everybody before issuing its report.
The highlight of the report was the admission that: "There were two Americas, separate and unequal" one brown, poor and educated, and the other white, financially stable and well educated.
In other words, America was not too far removed from South Africa. The only difference was apartheid in South Africa (supported by the international Western community, including America was legal. In the good ole U.S.A., it came under the heading of Jim Crowism and institutional racism.
A half-century and billions of dollars later, a study by the Economic Policy Institute showed that little has been accomplished to close the gaps.
Aside from educational attainments (Black graduation rates supposedly doubled) the only notable achievement was by whomever pocketed the money for selling the 450-plus-page report. Over two million people purchased copies of the report, apparently to use as doorstoppers and step stools.
According to the Institute report, Black folks with a diploma or GED still earn 82 cents for every dollar a White drop out makes.
The Black homeownership rate has virtually remained the same since 1968, and the incarceration rate has tripled.
Blame much of that on the policies of former President Bill Clinton whose crime bill sent thousands of Black men to prison for using the wrong drug—crack instead of cocaine, which was preferred for whites.
The employment rate supposedly increased. But I assume it included some of the aforementioned brothers whose found employment behind bars making license plates.
The report also showed that the "typical Black family had almost no wealth in 1968, and while that increased six fold, it is still not that far from zero when you consider that families typically draw on their wealth for larger expenses such as meeting basic needs of the court of retiring," the report explained.
Over the same period, White wealth tripled.
"In 2016, the medium African American family had only 10.2% of the wealth of the medium White family ($17,409 versus $171,000)."
On the positive side, Black life expectancy only increased slightly in 50 years, meaning the suffering of Black folks is over sooner.
Hopefully, heaven is not color-coded. And even if it is, we're in good shape, since God made us in His image. This brings me back to my frustration and disappointment over the faith community's frustration and disappointment.
Attribute my frustration to the inability, or unwillingness, of the faith community to look inward, to self-reflect. From my perspective as a Griot and Black Nationalist, I'm among the silent majority who believe the faith community, not the government, holds the key to Black equality, if not empowerment.
Our churches, mosques and television pulpits (for the Bedside Baptists) hold the key but have been unwilling to unlock the door of opportunity and empowerment.
True, government has a role, particularly as it relates to education and economic development. But government has also been an impediment. It has bricks in the walls of apartheid and has contributed to the despair of Black America through legislation and programs that sustain the culture of poverty.
Indeed, government—through politicians of both parties—is controlled by special interests, some of which have a vested interest in maintaining the status quo. To expect that body to remedy a condition it benefits from is akin to asking 45IQ to act with civility. Or to use common sense. Or to treat women with respect.
And then there is the church.
Frederick Douglass once declared that the American Christian church was the main culprit in the establishment and maintenance of the slave trade. Racism would be ended in a generation if the American Christian Church attacked and discredited it.
One hundred years later Martin Luther King, Jr., echoed those sentiments.
But King fell short of pointing out the role of the Black Church in equalizing the playing field, of empowering its constituency.
While King understood the value and necessity of the Black Church leading the civil rights crusade, of serving as the moral arm of the fight for justice and equality, he didn't recognize or pursue the power of the Black church as an agent to address the economic and educational aspects of the quest.
King made the mistake of aligning the movement with self-serving politicians and civil rights leaders whose agenda was to make the poor comfortable in poverty, to accept handouts as reparations.
In his quest for universal brotherhood, he made the mistake of believing integration was a cure-all, without realizing and anticipating that "desegregation" was a placebo and the real problem was unequal resources and lack of educational options and opportunities.
Imagine where we would be today if King had espoused a philosophy of liberation theology? Imagine how history would have been changed if the Black church viewed itself as more than an insurance agency, or business, it could have closed the gap and made the social negatives, positives and stepping-stones.
Thus, is it any surprise the lofty goals outlined a half-century ago in the Kerner recommendations—to bring together the two Americas—to reduce, if not eliminate poverty, to close the educational gap and to eliminate health care disparities have not been realized?
Instead, the faith community should look at themselves in starting a conversation about the Kerner Report.
I contend that the faith community, and the Black church, had, and continue to have the power, influence and resources to respond to the Kerner recommendations.
Think about it. The Black Church collected over $450 billion in tithes since the 1980s. That's something like $508 per person. But where does that money go? And for what?
How does it benefit the lives of its congregants on this side of "paradise"?
That question was raised 200 years ago as the Black church sought out its role. Remember, most Africans were taught from a bible with only a half dozen scriptures, all of which either told them to obey their "massas" or be content in their sufferings. Their reward would be in heaven; they were told, not on earth.
That was in sharp contrast to the teachings of liberation theology, which spoke of the hereafter, but focused on here and now.
Had that philosophy been more widely embraced, we would not be talking about a Kerner report.
Still can't visualize that reality?
Imagine a world where the Black church reinvested that half a trillion dollars back into its community? Where employment opportunities abound.
Rev. Floyd Flake, the former congressman who left his high paying, prestigious job to focus on Black empowerment through theology, should be praised, his path duplicated.
His church, Allen Temple A.M.E., not only rehabs but also sells housing to his congregation. Carpenters trained in his church and employed by the church corporation rehabbed the homes.
He maintains a credit union to provide the loans, an insurance company to cover the home, and a car dealership to provide transportation for congregants to get from home to various church enterprises.
Hundreds of jobs are created in those enterprises. Others, including a school, employ Black professionals who in turn open the doors for another generation.
On the drawing board are grocery stores, furniture outlets and eventually, the most important lucrative business of all: weave and wig shops. (It'll be interesting to see if Bishop Flakes can convince sisters to purchase their "hair" from anyone but an Asian or Arab? Everybody knows yellow ice is colder, right?)
My point is we've always had the mechanism to uplift our people. We've just been too confused to use it.
The latest assessment has Black consumers spending in America at $1.2 trillion annually.
Sadly, 90% never touches two black hands before existing our community.
If we're too dumb to realize what we're doing to ourselves, maybe the church, the most power and sustaining institution in our community, should provide leadership.
If ministers stood at their pulpits in their expensive suits and gold crosses (is there something wrong with that picture?) and instructed their congregations to put their money in black banks, to purchase their goods and services from Black businesses, and to invest extra cash in Black IPOs, the light at the end of the tunnel would not be on-coming police, but instead a brighter future.
And, we wouldn't be begging, complaining or turning on each other.
Under those circumstances, we wouldn't worry about there being two Americas, for then ours would be equal to theirs and we would have an opportunity to enjoy heaven on earth.
—Shem Hotep.