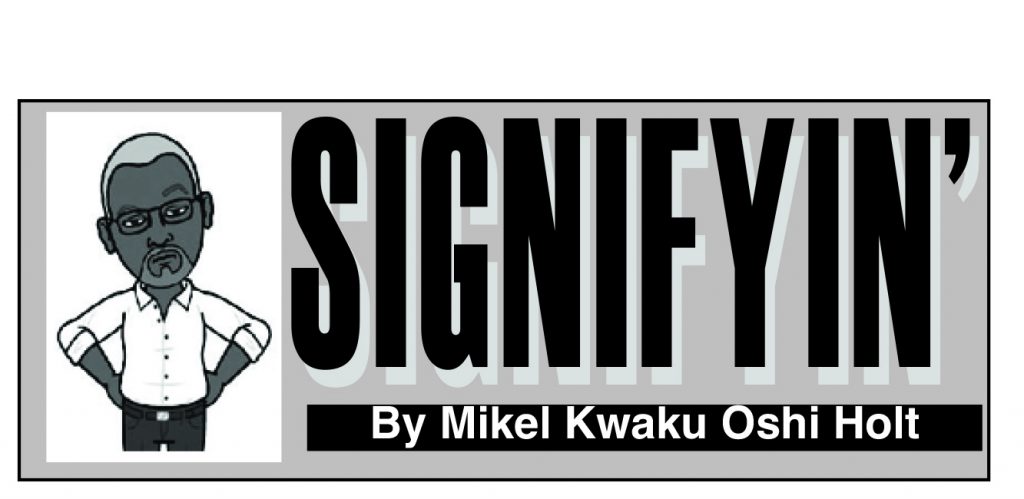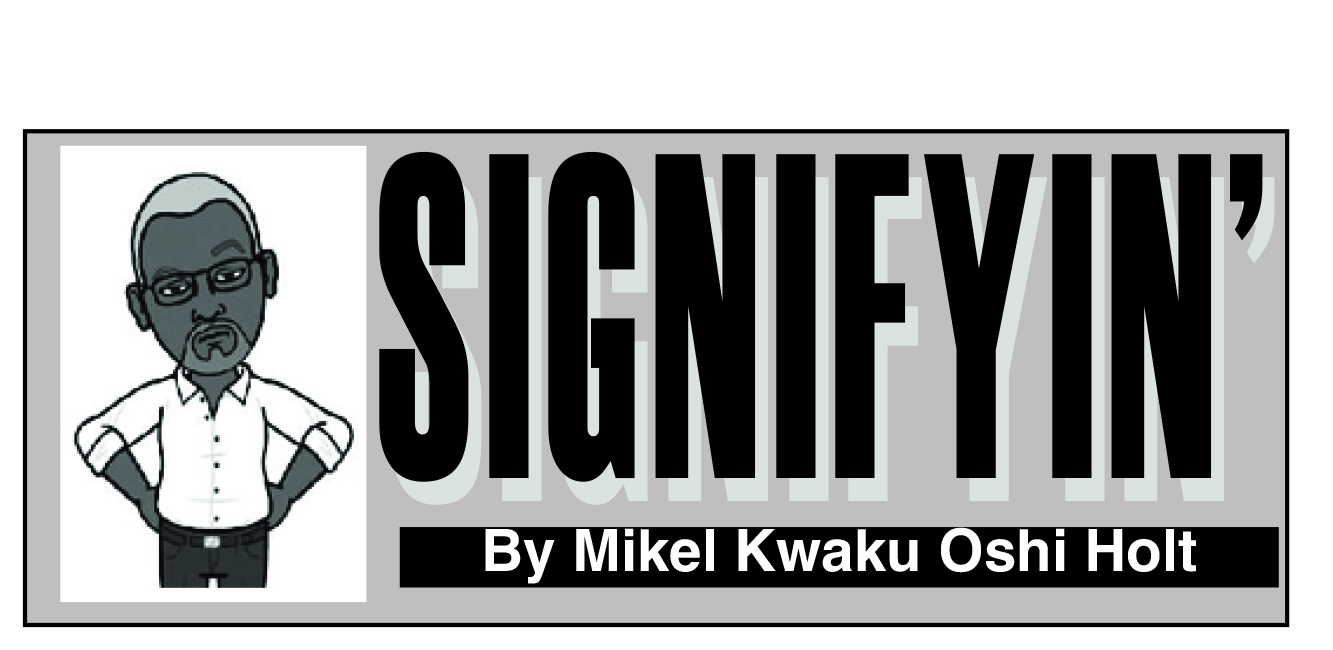 Up until the beginning of this year, I had resolved myself to the postulation that I would not see the end of racism in my lifetime. Or that of my children. Or theirs.
And then, almost out of the blue, I had an epiphany. It came as I was working on my laptop, pausing for a second to look up at my television.
 On the screen was a commercial that stopped me in my tracks. The product being sold was irrelevant. What startled me was that it featured an "integrated" family—Sally Jane, Donte and a nappy hair, tan skinned, blue eyed toddler crawling around in a leak proof diaper, telling his parents in proper English that he requests almond milk, bagels and tofu cheese for lunch.
That image wasn't a revelation, as I've seen many interracial couples on television in the last year, a tsunami after the controversy sparked by a similar commercial—the first—for a major product aired and a lot of southern (and northern and easterner and westerner bigots) expressed their disapproval for the affront to the racist status quo.
The progressive response from white collar America to the racial rants of red neck Confederate State roaches prompted Wall Street to flood the air waves with a new image of Americana: the integrated family.
The resulting flood of Black and white couples dominated the airwaves. In fact, many African Americans questioned at one time or another if Wall Street had employed every "mixed" couple in America.
It seemed like every other commercial featured them, and while I appreciated the gesture and how it served to carve out a few rocks from the wall of American apartheid, it became a little too shaded, if you get my drift.
But on this day, while watching Martha Sue America with Kwame the descendent of slaves, something hit me.
Call it a revelation of sorts: What if the offspring of this interracial union married an Asian, who in turn hooked up with a Hispanic or Native American?
That's it, the end of racism!  Or as I frequently joke, miscegenation (when all Americans are light skinned, with slanted eyes, nappy hair and rhythm) will tear down the walls of apartheid and racism.
Maybe, I thought to myself, my grandchildren (or theirs) will see an end to racism. And television, the boob tube, will be the catalyst for social and cultural change. King's dream will be a reality because people could no longer be judged by their color, because everybody will be the same hue.
And I guess it will be appropriate that this cultural evolution will be sparked by television. After all, it was on television 50 years this week that Captain James Kirk shocked the world of bigots when he kissed (not passionately, but their lips did touch) Lieutenant Nyota Uhura on national television on the scifi show, "Star Trek."
Believe it or not, that was the first interracial kiss on television and occurred during a time when interracial marriages were illegal in many states. It wasn't until 1967 when the Supreme Court changed that racist standard.
During the local earth time period when William Shatner's character, Captain James T. Kirk (who had kissed a green woman and orange woman prior to touching lips with Black gold) moved in on the beautiful Nichelle Nichols, African American men were being lynched for merely looking at a Caucasian woman (although the reverse was allowable, as long as you didn't take her to the Saturday night barn dance).
Now, looks like we've come full circle. At least on television—commercials, reality shows and the Murray Show.
In real life, an interracial couple is still an oddity outside of the NBA, NFL and the Kardashian reality shows, although their numbers are growing on college campuses, suburbia and large cities (just don't try to check into a motel 20 miles outside of Atlanta or Birmingham).
Actually, I didn't think there were as many bi-racial children in America as I was led to believe by the number of bi-racial children who were appearing on television.
According to a Pew Research report, only 1.5% of all new marriages were of interracial couples last year.
But Hollywood, and Wall Street, have found them all, featuring them as the cornerstone of a cultural revolution. And while you might not recognize the subliminal message being implanted in your subconscious, it will (theoretically) impact the American ethos.
Within 50 years, expect a biracial couple in the White House. The top-rated television show will feature Jethro and his ghetto wife Quinnesha and their tribe of red neck children (that's a hard image to envision given red doesn't show up too well on tan) down on the rice farm where dinner will consist of Korean duck and tacos.
OK, I'm being a tad bit facetious. But you get my drift. If the new commercial paradigm holds, America would be a true melting pot, in more ways than one.
Not buying into my assumption, but still holding out hope for a cultural revolution in your grandchildren's lifetime? Well there's another solution to end racism that does not require sexual intercourse (no pun intended) between the "races".
Simply put. Let's end racism by ending the false concept that there are different races.
They say the greatest trick Satan ever pulled off was convincing the world he didn't exist.  Well, number two is that there are different races (plural). The truth of the matter is there is only one race: The human race!  (Actually, if you want to be more specific, it's the "Hue-man race," since the first human being was African; but let's not confuse the issue for the faint of heart or intelligence).
What we call races, are in fact ethnicities. There is no Yellow race, but instead Asian people. There is no brown race, there are Hispanics/Latinos, and Native Americans. And there is no White race. There are Europeans, many of whom like to get sun tans but don't claim to be brown or black.
If there is another race, the crew of the Starship Enterprise (from "Star Trek" if you didn't know) is categorizing them.
The truth is race, like racism, is a man-made concept created to divide, confuse and lay the foundation for White Supremacy. It is a tool used to exploit, and in American history, justify slavery, Jim Crowism and apartheid. I put most of the blame for that evil transgression on the Western church. If they told the truth—that Jesus was a Hue-man, with skin like copper and an Afro pick in his back pocket—the evil of slavery and thereby racism would have come to an abrupt end right before George Washington had the teeth pulled from his slaves' mouths to make his dentures. (It's not true that he started to like ham hocks after that.)
And since there are no races, they can't be bi-racial children. Just children.  Instead of White, Black and Brown, there are simply people of different hues, who you can classify by ethnicity and place of origin—which according to genealogists can all be traced to Africa—the "Motherland."
If you think about it, Malcolm X said it best: "Oh, I say, and I say it again.  You've been had! Ya been took! Ya been hoodwinked! Bamboozled! Led astray! Run amok."
In other words, all of us—so-called black, white and in-between—have been suckered; made pawns to fulfill the agenda of those who control the agenda and culture from ivory towers and the Whitehouse, which if things go my way, will be reclassified as the Big House, or Plantation House, or House on the Hill overlooking poverty and despair (the real D.C.—"district of colored" people).
When we no longer see the abstract and illusionary concept of races, we will no longer look in the mirror and see a color that comes with a classification and assumption of guilt before innocence. No race. No racism.
No racial profiling, no racial quotas and no racial epithets Just people, Good and bad.  People who will have to be judged by the context of their character, not their color, or their height, brain capacity and athleticism.
Under that blue sky, there will probably be peace, harmony and brotherhood across the globe.
Wishful thinking? Yeah. But it would make a good television commercial, wouldn't it.
Hotep.