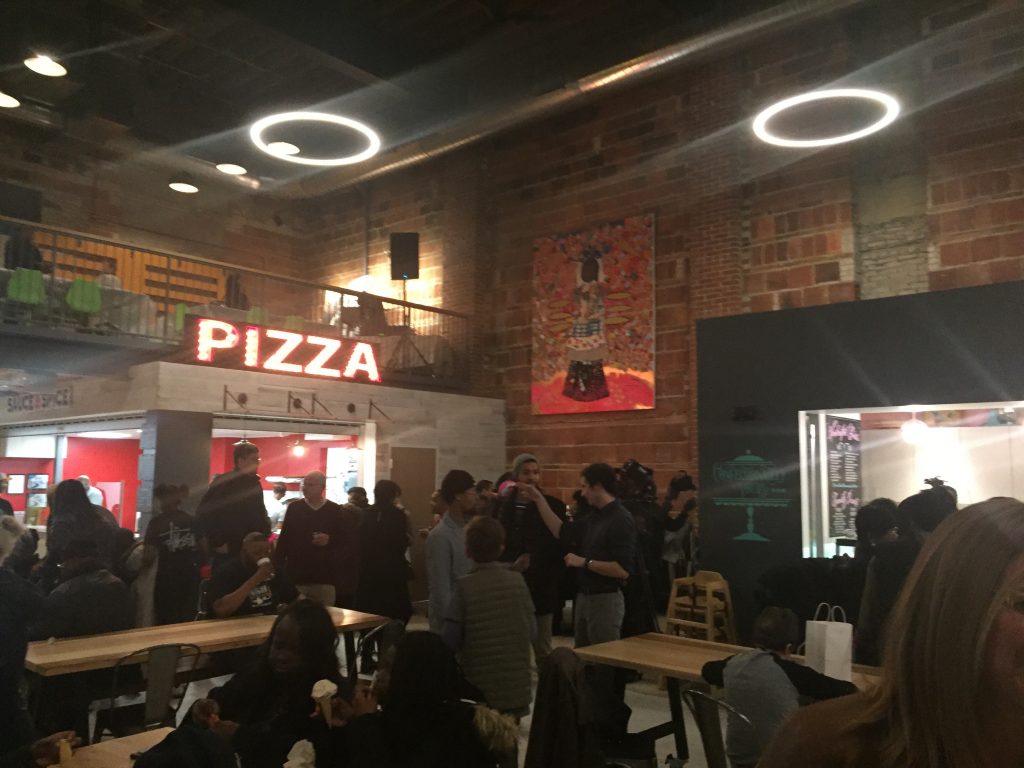 Marvel comics have a cast of characters and movies that are known across the world. One of the more notable franchises is the X-Men, a group of humans born with mutated genetic code giving them various super powers. A character by the name of Jean Grey may have had one the most intriguing story lines. As one of the strongest members, she also had a hidden power/alter ego. Stronger than the original, this alter ego named the Phoenix was born from a dark time but meant for good.
Two years ago in Milwaukee there was a chain of riots, after Sylville Smith was shot and killed by then officer Dominique Brown. As a result of the riots many businesses were burned down including the old BMO Harris bank. A dark time in the city indeed, but rising from that were organizations centered on reforming policies, and seeking social justice. The Bmo bank also rose from the dark time, and was recreated as the Sherman Phoenix, an all inclusive inner city mall.
The Sherman Phoenix had its grand opening on Friday and it did not disappoint. Taking place from 5 pm to 8pm, the venue hosted hundreds of customers from around the city. It was a vibrant and upbeat setting as a live DJ provided the sounds to guest, as they searched though the building for a variety of services. Armed with restaurants, barbershops, boutiques and plethora of other services, the Sherman Phoenix is fully loaded.
"I love all this black excellence" said one Milwaukee woman who was dazzled by the facility.
"I am happy my teens can go somewhere safe and positive that is also close"
words from a mother of 2 teenaged boys, who were enjoying the commons area of the facility.
What was born from darkness rose again to become something we can take pride in, let us continue to move forward.